 Flatland: A Romance of Many Dimensions
The story takes place in a two-dimensional world called Flatland and explores the limitations of perception, social hierarchy, and the nature of reality. Flatland: A Romance of Many Dimensions is a satirical novella by the English schoolmaster Edwin Abbott Abbott, first published in 1884 by Seeley & Co. of London. Written pseudonymously by "A Square", the book used the fictional two-dimensional world of Flatland to comment on the hierarchy of Victorian culture, but the novella's more enduring contribution is its examination of dimensions. Men are portrayed as polygons whose social status is determined by their regularity and the number of their sides, with a Circle considered the "perfect" shape. On the other hand, women consist only of lines and are required by law to sound a "peace-cry" as they walk, lest they be mistaken face-to-face for a point. The Square evinces accounts of cases where women have accidentally or deliberately stabbed men to death, as evidence of the need for separate doors for women and men in buildings.
'Flatland: A Romance of Many Dimensions' Summary
"Flatland: A Romance of Many Dimensions" tells the story of A Square, a two-dimensional inhabitant of a world called Flatland. The book serves as a social satire and explores themes of perception, social hierarchy, and the nature of reality.
In Flatland, shapes represent different social classes, with triangles being the lowest class and circles being the highest. A Square is a humble square who lives a predictable and rigid life in a highly structured society. He follows the societal rules, including the strict segregation of shapes and limited interactions between different classes.
One day, A Square is visited by a three-dimensional sphere from a world called Spaceland. The sphere tries to explain the concept of a third dimension to A Square, but he struggles to comprehend it, as he is limited to perceiving only two dimensions. The sphere takes A Square on a journey through various dimensions, including Lineland (a one-dimensional world) and Pointland (a zero-dimensional world). A Square's encounters with these other worlds further challenge his understanding of reality.
Upon returning to Flatland, A Square tries to share his newfound knowledge with others, but he is met with skepticism and disbelief. The society of Flatland is deeply entrenched in its beliefs and resists any ideas that challenge the status quo. A Square's attempts to educate his fellow Flatlanders about dimensions beyond their own lead to his persecution and imprisonment.
In the end, A Square is visited by the sphere once again, who reveals that there is a fourth dimension, but it is incomprehensible to both Flatlanders and the sphere itself. A Square realizes that his society's strict adherence to rules and limited perspective prevent them from understanding the vastness of reality.
The story serves as a commentary on Victorian society, with its rigid class divisions and resistance to change. It explores the limitations of human perception and the importance of intellectual curiosity and open-mindedness. "Flatland" encourages readers to question societal norms and embrace the pursuit of knowledge and understanding beyond what is immediately apparent.
Flatland inspired the famous 'xkcdHatGuy' youtuber to make '4th Dimension Explained' video.
Book Details
Original Language
English
Author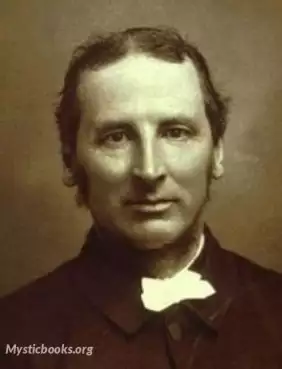 Edwin Abbott Abbott was an English schoolmaster, theologian, and Anglican priest, best known as the author of the novella Flatland (1884). Abbott's best-known work is his 1884 novella Flatland: A Rom...
More on Edwin Abbott Abbott
Download eBooks
Listen/Download Audiobook
Reviews for
Flatland: A Romance of Many Dimensions
No reviews posted or approved, yet...