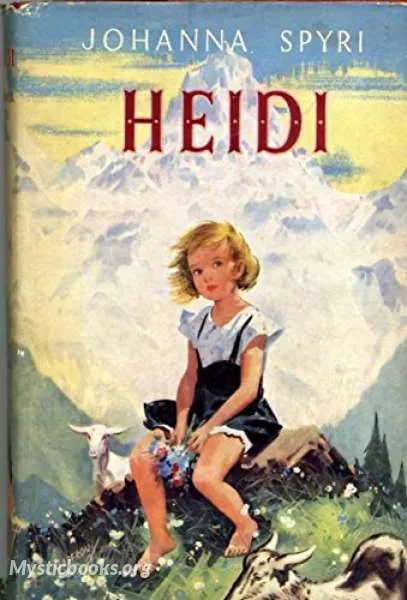 Heidi
Filled with descriptions of the magnificent Swiss Alps, the lives of the simple country folk who live in their picturesque peaks and valleys and the gentle and innocent days of childhood, Heidi by Johanna Spyri is a book that no child should miss reading. Since it first came out, it has captured the hearts of children (and adults) all over the world, been extensively filmed, televised and staged and translated from the original German into more than 60 languages. Heidiland, a theme park, is one of the big attractions in Zurich. Heidi The Girl from the Alps by Swiss children's author Johanna Spyri was published in two parts in 1880. It tells of Heidi, a little Swiss girl whose parents' sudden death leaves her to be brought up by her aunt. Aunt Dete is a career-woman who though she loves Heidi, does not have the time or resources to look after a child in busy Frankfurt. She leaves Heidi with Heidi's grandfather, who lives in the Swiss mountains. The lonely, embittered old man lives like a hermit on the mountain-top and has nothing to do with the people in the village below. Known to all as "Alm-uncle" Heidi's grandfather is good-hearted but mistrustful of the villagers. He refuses to send Heidi to school and allows her to roam the pastures with a young goat herder, Peter. They become good friends but events take a turn when Aunt Dete decides that Heidi must stay in Frankfurt and learn to earn a living. She is employed as a companion to a rich invalid child, Clara, and soon learns to read and write along with the little girl. The city begins to take its toll on the young Heidi and she becomes ill and depressed. How Heidi returns to her beloved mountains, reforms her crotchety old grandfather and helps Clara regain her health forms the rest of this delightful story. This unassuming and easy to read book remains fresh and unspoiled, still receiving an enthusiastic response throughout the world. Generations of kids have enjoyed reading about the naïve and spontaneous Heidi, the mischievous Peter, the bitter and lonely Alm-uncle, the strict and authoritarian housekeeper Fraulein Rottenmeier, the long-suffering Clara and Clara's kind and gracious grandmother Frau Sesemann. This sweet and charming story earned eternal fame for its shy, retiring author who endured several personal tragedies and wrote many other pleasing stories, but none so famous as Heidi, The Girl from the Alps.
'Heidi' Summary
Heidi is an orphaned girl initially raised by her maternal grandmother and aunt Dete in Maienfeld, in the Grisons, after the early deaths of her parents, Tobias and Adelheid (Dete's brother-in-law and sister). Shortly after the grandmother's death, Dete is offered a good job as a maid in the big city, and takes 5-year-old Heidi to her paternal grandfather's house, up the mountain from the Dörfli ('small village' in Swiss German). He has been at odds with the villagers and embittered against God for years and lives in seclusion on the alm, which has earned him the nickname 'The Alm-Uncle'. He briefly resents Heidi's arrival, but the girl's evident intelligence and cheerful yet unaffected demeanour soon earn his genuine, if reserved, love. Heidi enthusiastically befriends her new neighbours, young Peter the goatherd, his mother, Brigitte, and his blind maternal grandmother. With each season that passes, the mountaintop inhabitants, especially Peter and the grandmother, grow more attached to Heidi, and she to them. However, the grandfather refuses to allow Heidi to attend school, and quarrels with the local pastor and schoolmaster, who try to encourage him to do so.
Three years later, Dete returns to take Heidi to Frankfurt to be a hired lady's companion to a wealthy girl named Clara Sesemann, who is unable to walk and regarded as an invalid. Clara is charmed by Heidi's simple friendliness and her descriptions of life on the Alm, and delights in all the funny mishaps brought about by Heidi's naïvety and lack of experience with city life. However, the Sesemanns' strict housekeeper, Fräulein Rottenmeier, views the household disruptions as wanton misbehaviour, and places the free-spirited Heidi under more and more restraint. Soon, Heidi becomes terribly homesick for the Alm, and grows alarmingly pale and thin. Her one diversion is learning to read and write, motivated by Clara's grandmother, who shows her trust and affection, and encourages her to believe in God and to pray.
Heidi's intractable homesickness leads to episodes of sleepwalking where she goes downstairs and opens the front door, which the household initially takes as the work of ghosts, and the family doctor recommends she be sent home as a matter of urgency before she becomes seriously ill. She returns to the mountains laden with presents for her friends, but finds one of her greatest pleasures is reading hymns to Peter's blind grandmother, who can no longer do so for herself. Her faith in God speaks to something in the Alm-Uncle, and he returns to the Christian faith. He accompanies Heidi to church, and that winter takes accommodation in the village so that she can attend school.
Heidi and Clara continue to keep in touch and exchange letters. A visit by the doctor to Heidi leads him to eagerly recommend that Clara visit Heidi, feeling assured that the mountain environment and the wholesome companionship will do her good. Clara makes the journey the next season and spends a wonderful summer with Heidi, becoming stronger on goat's milk and fresh mountain air. But Peter, who grows jealous of Heidi's and Clara's friendship, pushes her empty wheelchair down the mountain to its destruction, although he is soon wracked with guilt about what he did and ultimately confesses to it. Without her wheelchair, Clara has no choice but to learn to walk; she attempts to do so and is gradually successful. She is not very strong, often relying on Heidi or the grandfather to stay standing and not collapse, but it marks an end to her time as a lonely, shut-in invalid. Her grandmother and father are amazed and overcome with joy to see Clara walking again. The Sesemann family promises to provide permanent care for Heidi, if there ever comes a time when her grandfather is no longer able to do so.
Book Details
Genre/Category
Tags/Keywords
Author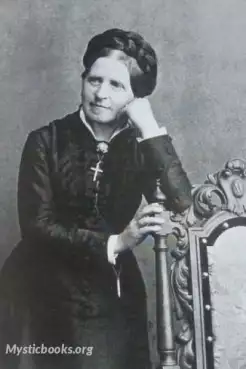 Johanna Louise Spyri was a Swiss author of novels, notably children's stories, and is best known for her book Heidi. Born in Hirzel, a rural area in the canton of Zurich, Switzerland, as a child she s...
More on Johanna Spyri
Download eBooks
Listen/Download Audiobook
No reviews posted or approved, yet...