 La Comédie Humaine: 06 - Scènes de la vie de province tome 2
La Comédie humaine estla collection en plusieurs volumes d' Honoré de Balzac (1829-1848) de romans et d'histoires interconnectés décrivant la société française à l'époque de la Restauration (1815-1830) et la Monarchie de Juillet (1830-1848). La Comédie humaine se compose de 91 œuvres terminées (contes, romans ou essais analytiques) et de 46 œuvres inachevées (dont certaines n'existent que sous forme de titres). Il n'inclut pas les cinq pièces de théâtre de Balzac ni son recueil de contes humoristiques : Contes drolatiques (1832-1837).
'La Comédie Humaine: 06 - Scènes de la vie de province tome 2' Summary
Il répartit ses récits en trois grands ensembles : Études de mœurs, Études philosophiques et Études analytiques. Le premier est le plus important et se divise lui-même en six sections, explorant divers milieux sociaux et régions de la France. Les ouvrages sont liés entre eux de façon organique par plusieurs centaines de personnages susceptibles de reparaître dans divers romans, à des moments variés de leur existence. Pour assurer l'unité de son œuvre, Balzac corrige et récrit inlassablement nombre de ses ouvrages, afin de mieux les fondre dans un plan d'ensemble qui est allé compter jusqu'à cent quarante-cinq titres.
Créateur du roman moderne, Balzac veut décrire la totalité du réel et s'intéresse à des réalités jusque-là ignorées en littérature, parce que laides ou vulgaires. Il montre sous ses diverses formes la montée du capitalisme et la toute-puissance de l'argent, menant à la disparition de la noblesse et à la dissolution des liens sociaux. Le titre a été choisi en référence à la Divine Comédie de Dante. Mais au lieu d'une entreprise théologique, l'auteur s'est voulu sociologue et a créé un univers non manichéen, où l'amour et l'amitié tiennent une grande place, et qui met en lumière la complexité des êtres et la profonde immoralité d'une mécanique sociale où les faibles sont écrasés tandis que triomphent le banquier véreux et le politicien vénal.
Book Details
Author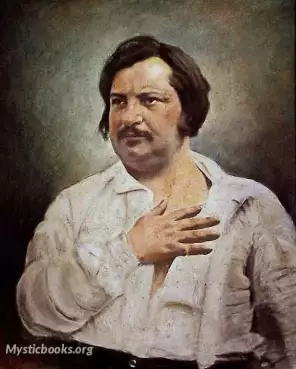 Honoré de was a French novelist and playwright. The novel sequence La Comédie humaine, which presents a panorama of post-Napoleonic French life, is generally viewed as his magnum opus....
More on Honoré de Balzac
Download eBooks
Listen/Download Audiobook
Reviews for
La Comédie Humaine: 06 - Scènes de la vie de province tome 2
No reviews posted or approved, yet...