 Kidnapped
Kidnapped is the story of a 16-year old young man who is searching for his true birthright and is determined to make a fortune after the death of his parents. This timeless tale by Robert Louis Stevenson follows the life of David Balfour who leaves his home in Scotland after the death of his parents. First he meets his uncle for the first time in his life. His uncle is a very mean person who, at first, tried to kill David by devious means but then got him kidnapped onto a slave ship. In the ship, David makes friends with a Scottish rebel and together they successfully defeat the ship's crew. The rebel, Alan, cherishes a dream to overthrow the British rulers of Scotland. Soon after the shipwreck, the two escaped but were later charged for being accomplices in the murder of a British supporter by the name of Colin Campbell. Although the novel's adventures get a kick-start by this kidnapping, it is true that the hero of the story spends very little time as a captive. The character of Alan is very important as without his friendship the story would have ended very quickly. David would have been forced into slavery or would have escaped and met a poor fate due to starvation and want of money. On the contrary, David enters into new adventures with Alan on the ship itself. But after being charged with the grave crime of murder, readers are forced to ask two pertinent questions – Will these two escape from the hands of the British soldiers? Will David ever confront his sly uncle and fight to get back his inheritance?
'Kidnapped' Summary
The main character and narrator is 17-year-old David Balfour. (Balfour is Stevenson's mother's maiden name.) His parents have recently died, and he is out to make his way in the world. He is given a letter by the minister of Essendean, Mr Campbell, to be delivered to the House of Shaws in Cramond, where David's uncle, Ebenezer Balfour, lives.
David arrives at the ominous House of Shaws and is confronted by his paranoid Uncle Ebenezer, who is armed with a blunderbuss. His uncle is also miserly, living on "parritch" and small ale, and the House of Shaws itself is partially unfinished and somewhat ruinous. David is allowed to stay and soon discovers evidence that his father may have been older than his uncle, thus making David the rightful heir to the estate. Ebenezer asks David to get a chest from the top of a tower in the house but refuses to provide a lamp or candle. David is forced to scale the stairs in the dark and realises that not only is the tower unfinished in some places, but the steps simply end abruptly and fall into an abyss. David concludes that his uncle intended for him to have an "accident" so as not to have to give over his nephew's inheritance.
David confronts his uncle, who promises to tell David the whole story of his father the next morning. A ship's cabin boy, Ransome, arrives the next day and tells Ebenezer that Captain Hoseason of the brig Covenant needs to meet him to discuss business. Ebenezer takes David to a pier on the Firth of Forth, where Hoseason awaits, and David makes the mistake of leaving his uncle alone with the captain while he visits the shore with Ransome. Hoseason later offers to take them on board the brig briefly, and David complies, only to see his uncle returning to shore alone in a skiff. David is then immediately struck senseless.
David awakens, bound hand and foot, in the hold of the ship, and learns that the captain plans to sell him into slavery in the Carolinas. But the ship encounters contrary winds, which drive her back toward Scotland. Fog-bound near the Hebrides, they strike a small boat. All of the small boat's crew are killed except one man, Alan Breck Stewart, who is brought on board and offers Hoseason a large sum of money to drop him off on the mainland. David later overhears the crew plotting to kill Alan and take all his money. David and Alan barricade themselves in the roundhouse, where Alan kills the murderous Shuan, and David wounds Hoseason. Five of the crew members are killed outright, and the rest refuse to continue fighting.
Hoseason has no choice but to give Alan and David passage back to the mainland. David tells his tale to Alan, who in turn states that his birthplace, Appin, is under the tyrannical administration of Colin Roy of Glenure, the King's factor and a Campbell. Alan, who is a Jacobite agent and wears a French uniform, vows that should he find the "Red Fox" he will kill him.
The Covenant tries to negotiate a difficult channel without a proper chart or pilot and is soon driven aground on the notorious Torran Rocks. David and Alan are separated in the confusion, with David being washed ashore on the isle of Erraid, near Mull, while Alan and the surviving crew row to safety on that same island. David spends a few days alone in the wild before getting his bearings.
David learns that his new friend has survived, and David has two encounters with beggarly guides: one who attempts to stab him with a knife, and another who is blind but an excellent shot with a pistol. David soon reaches Torosay, where he is ferried across the river, receives further instructions from Alan's friend Neil Roy McRob, and later meets a catechist who takes the lad to the mainland.
Books in 'Kidnapped / Catriona' series
Kidnapped by Robert Louis Stevenson
Book Details
Author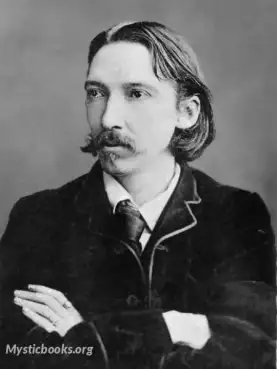 Stevenson's critical essays on literature contain "few sustained analyses of style of content". In "A Penny Plain and Two-pence Coloured" (1884) he suggests that his own approach owed much to the exag...
More on Robert Louis Stevenson
Download eBooks
Listen/Download Audiobook
No reviews posted or approved, yet...