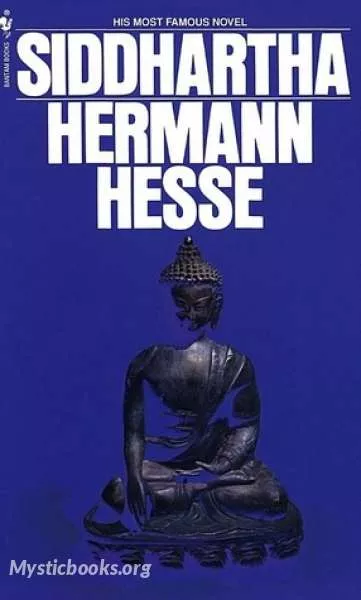 Siddhartha
Siddhartha is one of the great philosophical novels. Profoundly insightful, it is also a beautifully written story that begins as Siddhartha, son of an Indian Brahman, leaves his family and begins a lifelong journey towards Enlightenment. On the way he faces the entire range of human experience and emotion: he lives with ascetics, meets Gotama the Buddha, learns the art of love from Kamala the courtesan, and is transformed by the simple philosophy of the ferryman Vasudeva whose wisdom comes not from learned teachings but from observing the River. Herman Hesse (1877-1962) was a German-Swiss novelist, poet, and painter. He was awarded the Nobel Prize in Literature in 1946.
'Siddhartha' Summary
Siddhartha crosses a river and the generous ferryman, whom Siddhartha is unable to pay, merrily predicts that Siddhartha will return to the river later to compensate him in some way. Venturing onward toward city life, Siddhartha discovers Kamala, the most beautiful woman he has yet seen. Kamala, a courtesan, notes Siddhartha's handsome appearance and fast wit, telling him that he must become wealthy to win her affections so that she may teach him the art of love. Although Siddhartha despised materialistic pursuits as a Shramana, he agrees now to Kamala's suggestions. She directs him to the employ of Kamaswami, a local businessman, and insists that he have Kamaswami treat him as an equal rather than an underling. Siddhartha easily succeeds, providing a voice of patience and tranquility, which Siddhartha learned from his days as an ascetic, against Kamaswami's fits of passion. Thus Siddhartha becomes a rich man and Kamala's lover, though in his middle years he realizes that the luxurious lifestyle he has chosen is merely a game that lacks spiritual fulfillment. Leaving the fast-paced bustle of the city, Siddhartha returns to the river fed up with life and disillusioned, contemplating suicide before falling into a meditative sleep, and is saved only by an internal experience of the holy word, Om. The very next morning, Siddhartha briefly reconnects with Govinda, who is passing through the area as a wandering Buddhist.
Book Details
Genre/Category
Tags/Keywords
Author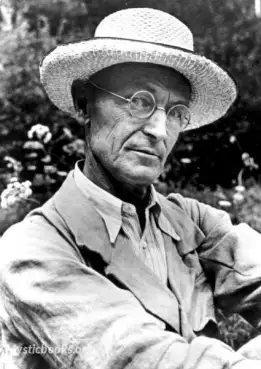 Hesse was a popular and influential author in the German-speaking world; worldwide fame only came later. Hesse's first great novel, Peter Camenzind, was received enthusiastically by young Germans desi...
More on Hermann Hesse
Download eBooks
Listen/Download Audiobook
No reviews posted or approved, yet...